Manage Everything
.
Comprehensive tools to manage your entire eCommerce website.
Order Management
Monitor and manage incoming orders with simple tools
Website Analytics
Gain critical insights into your visitors, and analyze your business performance
Unlimited Products
No limit to the number of products you can sell online
Detailed Reporting
Get detailed information about your business via csv reports
Customer Communication
Custom notifications via email and/or SMS to keep customers informed
Production Integration
Custom job-ticketing and fulfilment routing for seamless workflow integration
Complete Order Management
Pixfizz equips your business with robust order management tools to effectively handle fulfilment. Orders are instantly visible via the admin panel, filtered by their status.
All order details, including customer's contact info, shipping instructions, product designs and options are displayed in one simple interface ensuring you have quick and easy access to all relevant information.
Every action, note and update is recorded and stored in a dedicated order history page to ensure you keep careful track on your order fulfilment.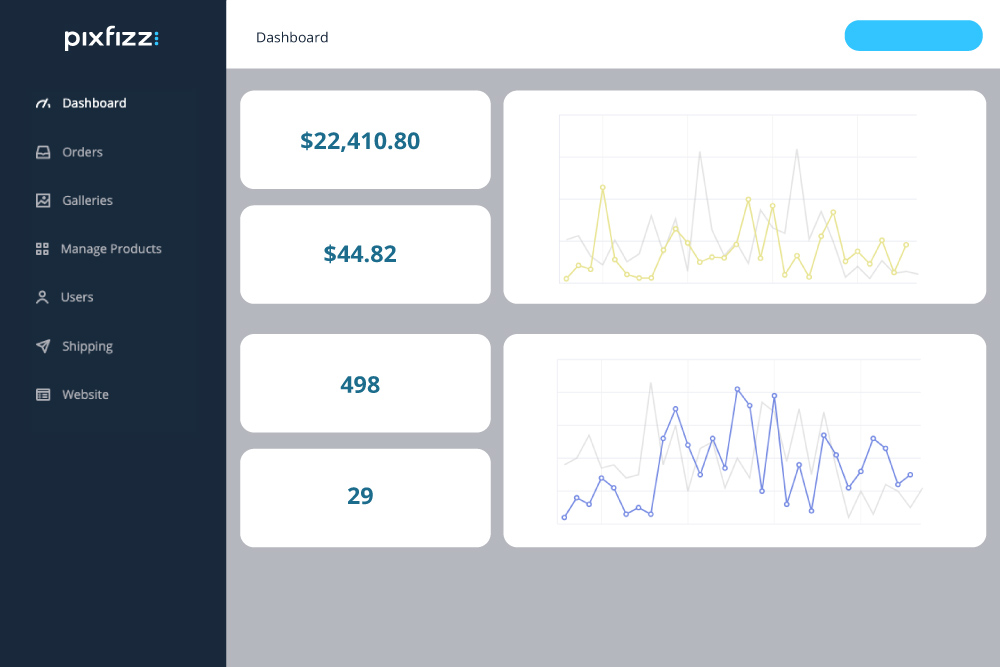 Business Dashboard and KPIs
Detailed analytics provide meaningful insights into your business and through proven integrated strategies across the Pixfizz platform, we help you improve those key performance metrics.
Detailed reports can be run on virtually every section within the admin panel giving you total access to export your business data.
Pixfizz provides all customers access to the server infrastructue metrics for total transparency.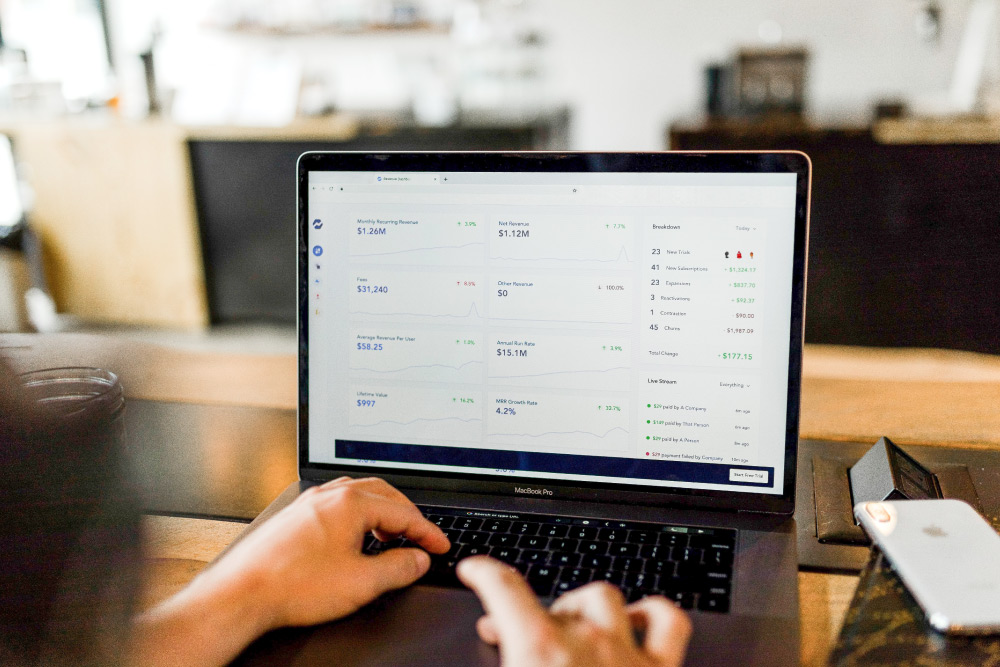 Uncomprimised Extendability
The admin panel offers a wide array of configurable features, from your website's currency, time-zone and language to shipping services, pricing and product collections.
The standard database to store all of your business, product and user information already is full-featured, but if additional data is required to be store, almost every object can be extended with custom fields.
With unrestricted access to your website's code, you can integrate any 3rd party tool such as Google Analytics and referral platforms.
Flexible Production Integration
Pixfizz can output customers' designs in either layered PDFs with embedded fonts or in JPEG format. All files are imposition-ready with flexible settings to control output dpi and any required production information.
Custom job tickets can be generated in any format to seamlessly integrate within an existing production workflow.
Orders with multiple fulfilment providers are automatically routed with the relevant job ticket templates and intstructions.